 Sham Catering
origineel & veelzijdig
in Syrische gerechten
Bij onze cateringservice zijn de mogelijkheden groot. Zoekt u een origineel buffet voor uw bedrijfsfeest voor kerstdiner of  viering van het succes van afgelopen jaar? Wij bieden een uitgebreid, origineel, gezond en goed verzorgd buffet. Dit bestaande uit verschillende dips met traditioneel platbrood en andere 'finger foods'. U kunt zowel warme, koude of gemengde buffetten realiseren waarbij we rekening houden met uw persoonlijke wensen en voorkeuren. U bepaald hoe het wordt geserveerd of aangeboden. Naast een aantal standaard opties (prijzen per persoon) maken wij met alle plezier, vrijblijvend een offerte voor u. U zult ontdekken dat de Syrische keuken een perfecte begeleider is voor alle mogelijke feestelijkheden.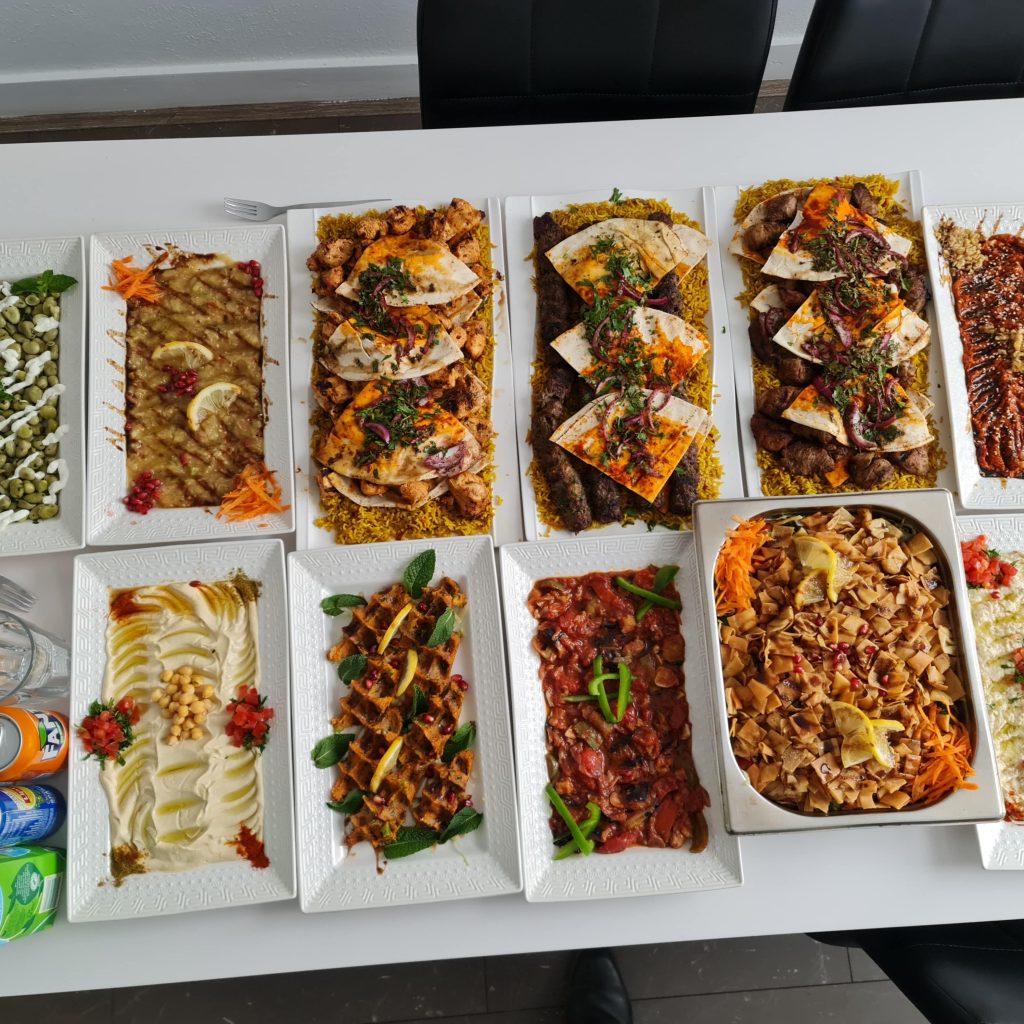 Maza Sham speciaal Menu - مازا شام سبيشال
De Chef kiest 8 verschillende Maza's geserveerd met Syrisch gebakken platbrood 
Vegetarisch of Veganistisch
The Cheff will choose 10 different Mazas served with traditional fresh, homemade flatbreak
Vegetarian or Vegan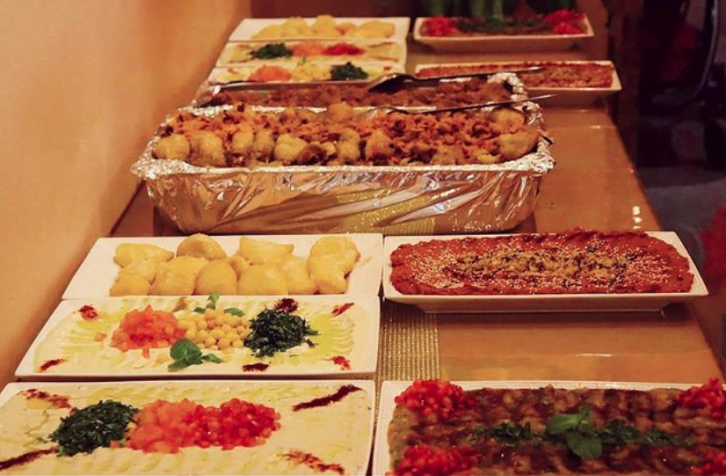 8 verschillende Maza's geserveerd met traditioneel gebakken platbrood en één hoofdgerecht .
10 different mazas served with freshly baked flatbread and a meat specialty.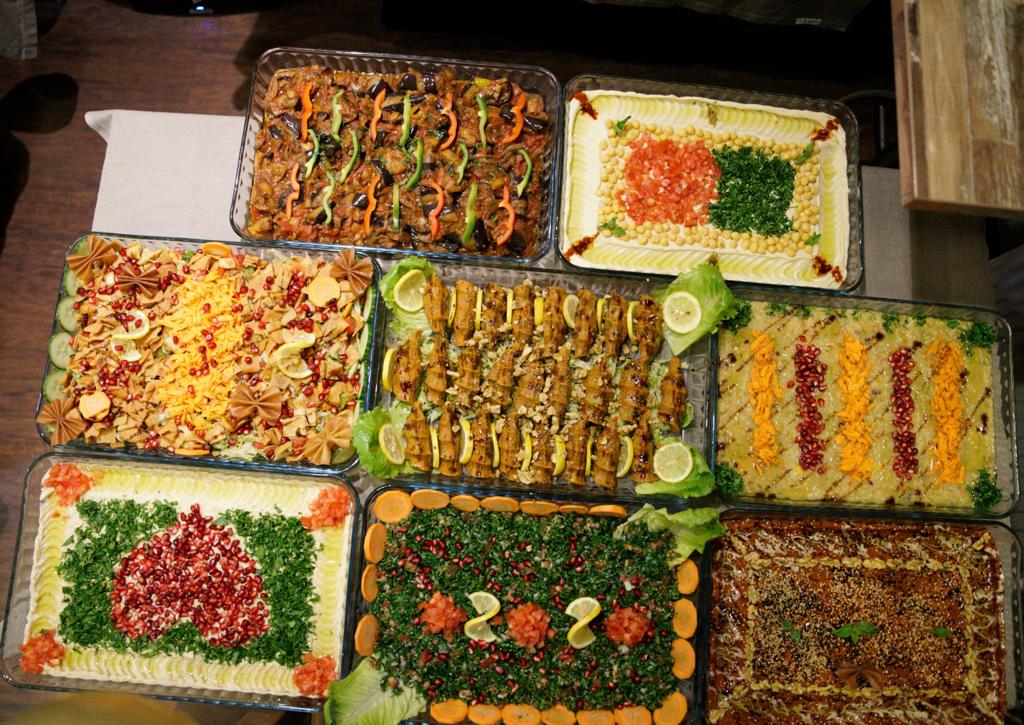 Sham Royale Menu - شام رويال
9 verschillende Maza's geserveerd met traditioneel gebakken platbrood, mix van hoofdgerechten, deserts en vele extra's.
All our different mazas served with traditional baked flatbread, mix of main dishes, deserts and many extras.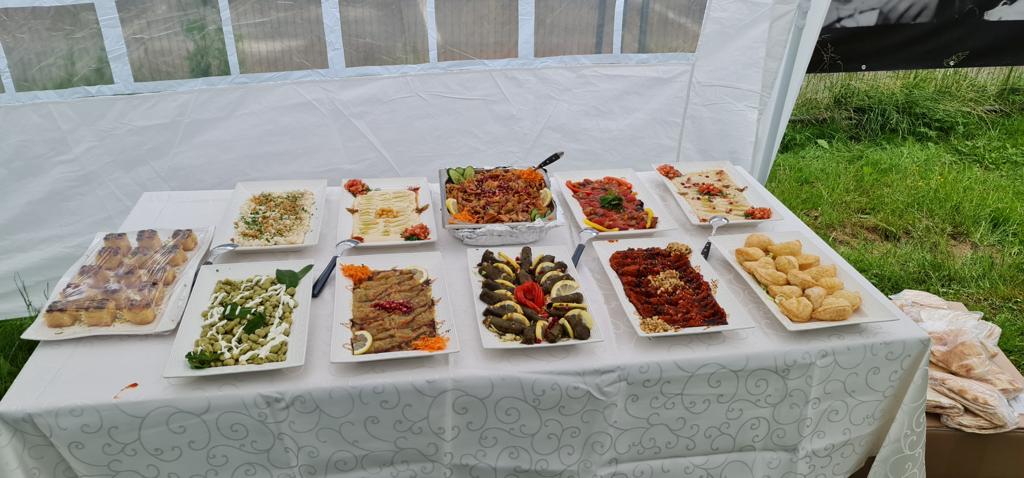 Stel uw eigen menu samen - اختار قائمتك بنفسك
Neem contact met ons op voor het samenstellen van het menu.
Please contact us to create the menu.